About us
Mission of the Zillya! Laboratories project is to give everyone the opportunity to quickly, easily and efficiently create their own digital business.
For whom we work
Our customers are the representatives of small and medium-sized businesses as well as start-up businesses. We provide our clients and their customers with modern, high-tech, competitive solutions in software, leaving them only worries about the positioning of the product and gain market share.
Our goal is to provide our customers with ready-made "business in a box"
That's right! We do our best for our partners to obtain not only software "packaged solutions", but a business decision. Our partners do not have to worry about any technical or technological components.
Our experience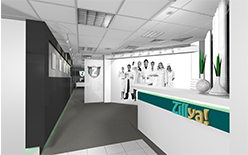 Zillya! Laboratories Team has extensive experience in creating solutions for the business construction. We have completed a number of successful multi-year projects:
- More than 4 years (since 2009) on the creation and development of the popular antivirus solutions Zillya! Antivirus (hundreds of thousands of users around the world);
- Creating a dozen successful anti-virus solutions "turnkey" (based on our service Co-branding) to our partners around the world (USA, India, Brazil);
- Licensing and support (help with integration, consulting partner in the process of developing their own software) of several technological solutions (SDK).
English